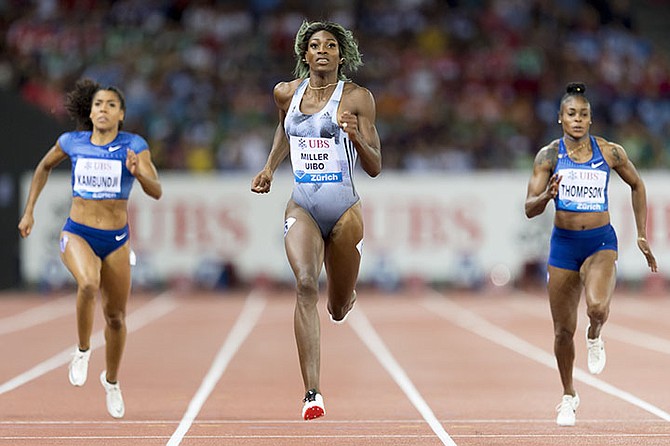 Photo: Copyright
The Bahamas will be sending a small team to the Doha 2019 World Championships.
Olympic Games champion Shaunae Miller-Uibo, the overwhelming favourite for the women's 400m crown, will head the team. Miller-Uibo has personal best times of 48.97s in the 400m and 21.74s for 200m. Both her marks are national records.
Miller-Uibo recently won the Diamond League 200m crown but opted to skip the event at the World Championships, despite being the best in the world this year.
Steven Gardiner, who won bronze two years ago, is another medal hopeful for team242. He has personal bests of 43.87s in the 400 m and 19.75 s in the 200 m, both national records.
A total of 11 athletes are expected to make the trip to the Middle East.
SOURCE: Track Alerts