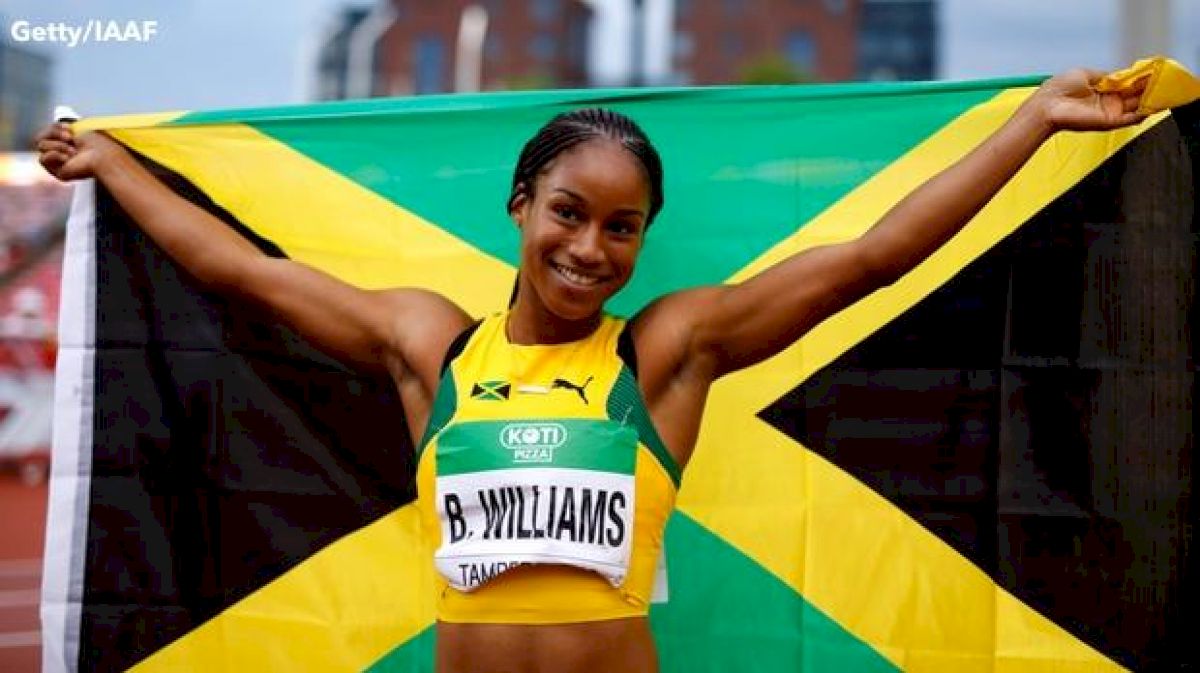 Photo: Getty Images
Briana Williams set a new Jamaican junior record (Video Below) at today's JAC Open in Jacksonville, Florida.
Williams, who is the World U20 sprint double champion, stopped the clock in 11.10 seconds (0.2m/s). She finished ahead of her Born 2 Do It Track Club teammate Khalifa St. Fort, 11.65.
"First of all, I was really proud of myself," she said. "I had a really good start and really good execution, but it felt more like an 11.3 or 11.4. But to see that I ran an 11.10 on such a hot day and not feeling my best, it tells me a lot about what is going to happen this season."
She beat Kiara Grant's old mark, which stood for less than a month.
Earlier this month, former Alpha Academy athlete Kiara Grant ran 11.11 seconds to erase Veronica Campbell-Brown's old mark of 11.12 set back in 2000.
Source: TrackAlerts