Read Time:
1 Minute, 32 Second
Athletics Canada, in partnership with NACAC, will host a Coach Conference as part of next weekend's III NACAC Track & Field Championships in Toronto.
The three-day event, which will be held from 9-11 August, will feature some of the world's leading coaching figures, including multi-events coach Harry Marra and former world record holders Leroy Burrell and Carl Lewis, as well as a number of Canada's leading coaches.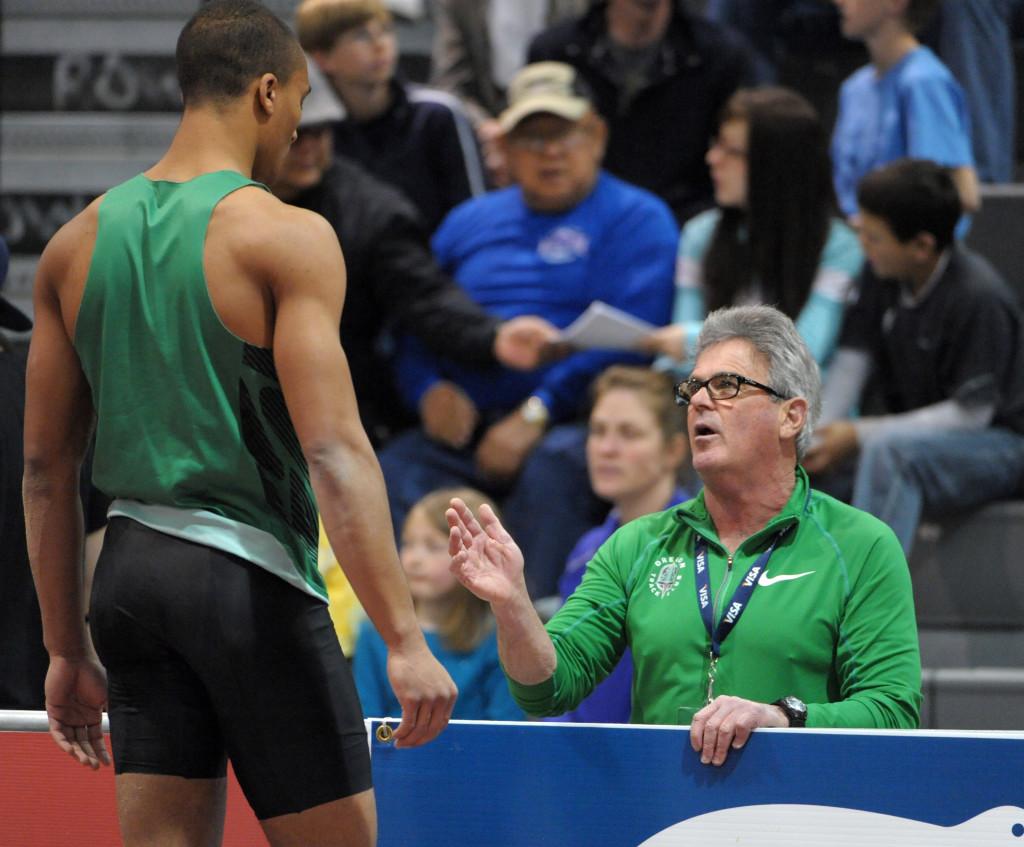 Photo: Harry Marra (Copyright)
Lewis is a nine-time Olympic gold medallist and former world record holder at 100m and currently the sprints coach at the University of Houston. Burrell twice broke the world 100m record and is currently head coach at the University of Houston. Marra is best known as the coach of Ashton Eaton, guiding him to two Olympic gold medals, two world titles and five world records.
Photo: Carlos Lewis, Getty Images (Copyright)
The conference will include in-class lectures at the University of Toronto and on-track sessions at Varsity Stadium where coaches will learn by watching coaches in action. Participating coaches will be invited to attend the Opening Cocktail with retired sportscaster and high school basketball coach Jerry Howarth at the Chelsea Hotel on Wednesday, 8 August at 8 pm.
IAAF President Sebastian Coe will attend sessions on the final day, 11 August.
Some of the topics that will be covered include:
– The Science of Movement
– Horizontal jumps elite
– Physical and mental approaches to distance running
– Athletics Canada coaching program overview
– Women in coaching
– Training sequence
– Reactive strength training
– Running a university program
– Shot put shuffle events
– The role and limitations of technical model
– Combined events hurdles
– Pole vault
– Planning for throws
– Coaching rotational shot for women
– Coaches well-being
For registration information, visit the conference website at www.trackiereg.com/NACACCoaching2018
---
By: Organisers for the IAAF