Read Time:
1 Minute, 31 Second
When an injury ended her years in competition, it put Lisa Ferdinand on a different path to the pinnacle of athletics.
Ferdinand, who will serve as the international starter at the World Athletics Indoor Championships in Belgrade next week, began competing in athletics in 1974.
As a young athlete growing up in Montreal, Canada, there was no shortage of inspiration for her to draw upon. With her hometown hosting the 1976 Summer Olympic Games, she was exposed to high performance athletes and international competitions from an early age.
By 1980, she had competed nationally and internationally, representing Canada in the high jump. She later attended Rice University in Texas where she continued to develop as an all-round athlete, winning the national intercollegiate championships in the high jump and finishing second in the heptathlon.
However, in 1984, she suffered a serious knee injury during a javelin competition. Multiple surgeries and a gruelling two-year recovery followed. After finishing her degree, Ferdinand returned to Canada to train at the national CE High Performance Centre and eventually retired from competition in 1988.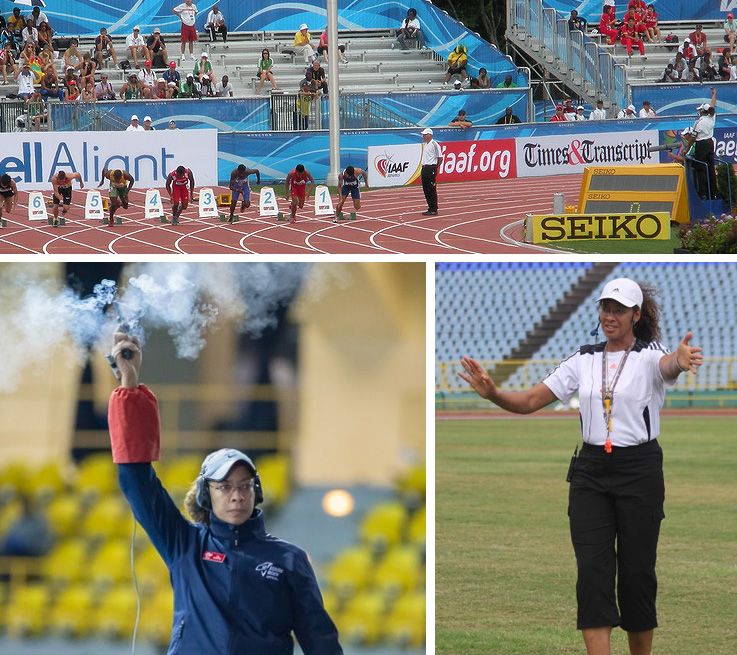 While her time as an athlete was winding down, her career as an athletics official was about to begin in the sport she was so passionate about.
"Officiating was not only a way for me to give back, but to remain connected to a sport that has given me so much," she says. "In fact, my choice of career in the mining industry, as a geologist, is a direct result of athletics. I could not have been happier as an athlete than when I was training outdoors, which is one of the joys of being a geologist. In addition, participating in athletics provided a solid foundation – including direction, discipline and drive – from which to live my life."
SOURCE: WORLD ATHLETICS