Read Time:
2 Minute, 25 Second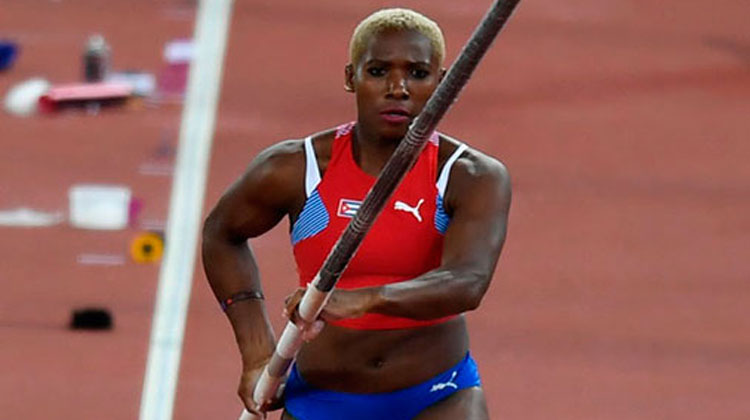 Photo: Copyright
A few weeks have passed since Yarisley Silva became the first woman to win three consecutive Pan-American Games pole vault titles, but the Cuban still has unfinished business – not just for this season but for 2020 and beyond.
At the recent Pan-American Games in Lima, the 32-year-old cleared 4.75m to take gold ahead of USA's Katie Nageotte and Canada's Alysha Newman. Along with securing her third successive title, Silva maintained her record of clearing a season's best at the Games – a trend that began on her debut in 2007.
That's not to say it was an easy victory, though. The humid winter of the Peruvian capital made the competition more challenging to all athletes. They only had 40 minutes of warm-up instead of a full hour. Needing to start vaulting at lower heights than usual, Silvia struggled with her run-up with the bar at 4.35m, finally getting over it on her third attempt.
From then on, though, she was her usual self and kept fighting for gold.
"It's been 12 years of good and hard times," said Silva as she reflected on her past competitions. "It's been a road of perseverance, lots of lessons learned and positive things to move forward. I am very happy. I have accomplished goals that many athletes would have hoped to achieve. I feel privileged to have competed in four Pan American Games. I am still strong at 32 years of age."
Silva took bronze in 2007 at the age of 20 with a national record of 4.30m. Four years later, she beat the then world champion Fabiana Murer to the title in Guadalajara and then defeated the decorated Brazilian again in Toronto in 2015 with a Games record of 4.85m.
USA's Pat Mason won three consecutive Pan-American pole vault titles between 1991 and 1999. Eight other women, meanwhile, have achieved three consecutive Pan-American Games titles, but Silva is the first to do so in a women's jumping event.
"All of my Pan-American titles have the same value," she says. "I have fought hard to win all the Pan Am golds and other titles. I drew a new and positive experience from every competition."
Ten days after winning the 2015 Pan-American gold, Silva cleared a lifetime best of 4.91m. Three weeks later, she won the world title in Beijing. So, naturally, she takes a lot of confidence from clearing a season's best in Lima ahead of the IAAF World Athletics Championships Doha 2019.
"It has been a great boost," she said. "I knew I was in great form, but that height was elusive until Lima. To achieve such a performance when it mattered most gives me a lot of confidence to improve my results."
SOURCE: Javier Clavelo for the IAAF